Deadlines
Abstract Submission: 31st of January 2019
Notification of Acceptance for Conference presentation: starting with 14th of February 2019
Full paper submission: 28th of February 2019
Notification of Acceptance for publication in IOP & SBNA: 15th of April 2019
Conference registration Fee & Final full paper submission: 30th of April 2019
Publication workflow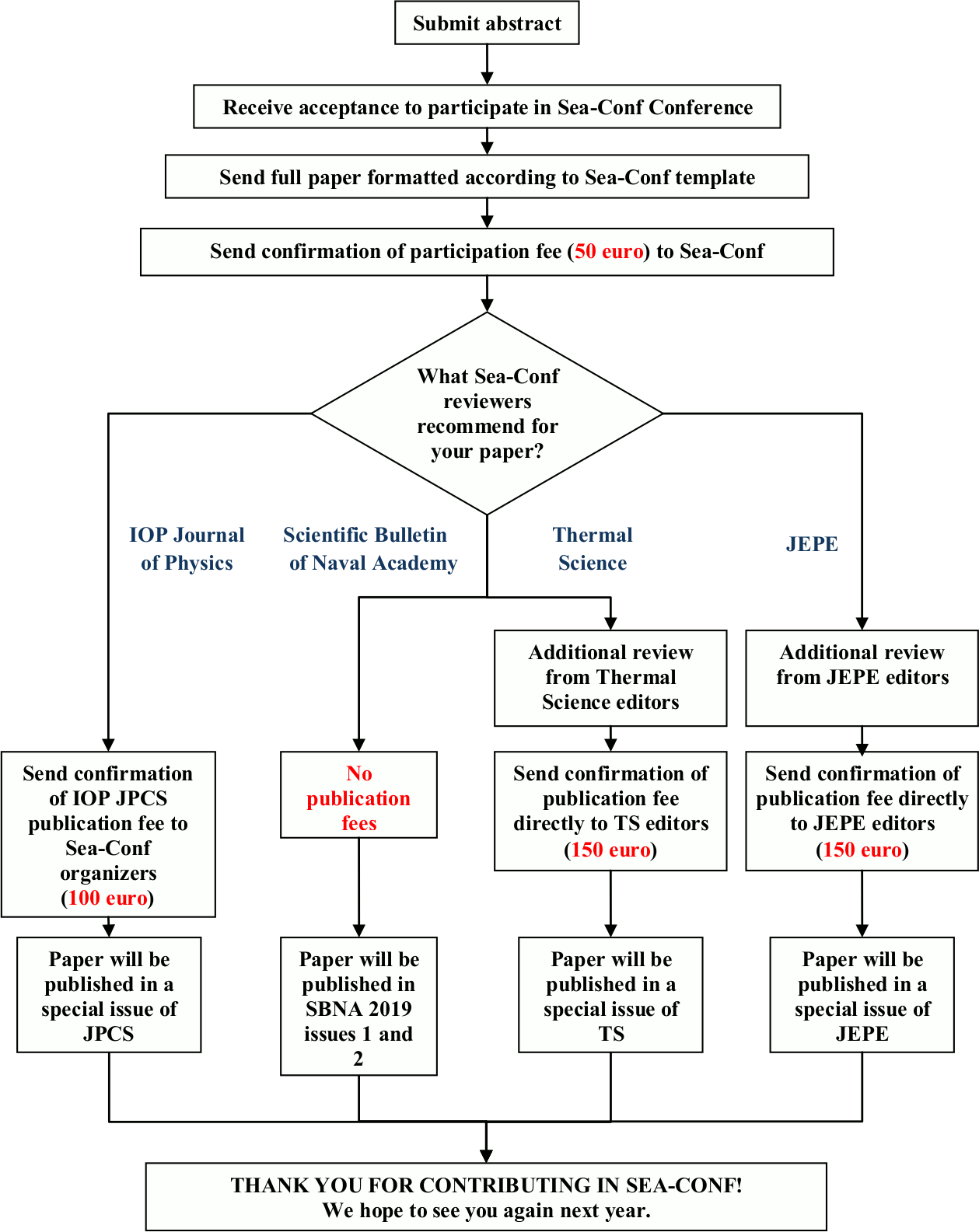 Registration fees
The conference fee includes publication of maximum two papers in the Scientific Bulletin of Naval Academy, access to the conference sessions, coffee breaks, conference materials, certificate of attendance, and participation to the cocktail party. A proof of payment image (JPEG photo or scan) should be sent for each accepted paper using the Upload Proof of Payment link on the Submission page.
Conference registration fee: 50 Euro or 230 Ron (registration for up to 2 papers with the same author)
Additional fee for papers accepted for IOP publication: 100 Euro/paper
Additional fee for accompanying person: 25 Euro or 115 Ron per person

Payment instructions will be sent via email for accepted papers.

Last update: 23 Nov 2018